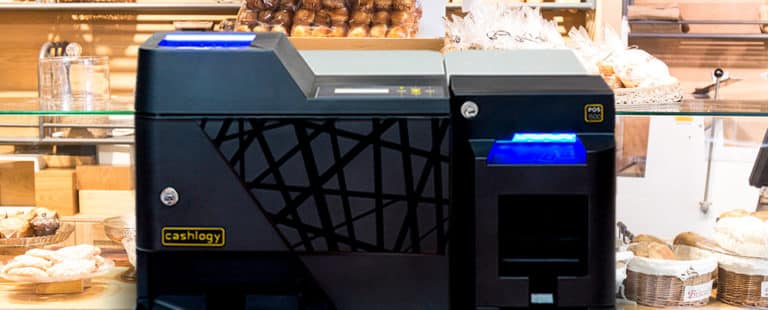 We will be participating in the Sirha catering, hospitality and restoration service event of 2019, where ours POS 1500 and POS 1500X cash management machines will be displayed.
Our POS 1500 series is distinguished by its reliability in the identification of counterfeit coins and notes, its speed and ease of use and maintenance, as well as its ability to automate, streamline and make all cash management processes more secure.
Furthermore, customers can insert cash and coins into Cashlogy, meaning that employees do not have to handle money and food at the same time, thereby improving hygiene – an essential aspect for certain establishments. The POS 1500 series is the perfect solution for restaurants, bars, patisseries, bakeries, butchers, fish stores, petrol stations and any other kind of store that requires a cash management machine.
The 2019 Sirha trade fair, will be held at the Eurexpo Exhibition Centre in Lyon, France, from 26 to 30 January, being one of the most important events for the hospitality and catering industry in the host country and worldwide. With over 3,000 visitors, manufacturers and international brands belonging to 12 industry sectors, including food products, equipment and services for the food service industry, this event is the ideal setting to exhibit Cashlogy's cash payment technologies.