Cashlogy
A reliable smart technology solution that gives you peace of mind by minimising internal theft which also saves you time by eliminating time-consuming cash balancing.

Cashlogy is the perfect solution for those establishments that want to professionalise their business and offer their customers a modern and simple payment experience.

Please enter your email to access the download link. We will also send you an email with the link:
Why Cashlogy
Cash has always been people's favourite payment method, and it still is today. However, cash management is insecure. Cashlogy is the new point-of -sale cash payment technology that automates all cash management processes and simplifies handling.
Boost your sales with more efficient customer service

Reduce costs and minimise shortfalls

Flexible and easy to use
CASHLOGY APP
What can you do with the cashlogy app?
See your device's transactions and notifications from anywhere using the Cashlogy app.
Have real time information on your cash and machine status.
Get information and statistics on the till opening and closing balances.
Receive notifications and machine incidents.
Have different roles for information access.
Make time for yourself!
Service included in your Cashlogy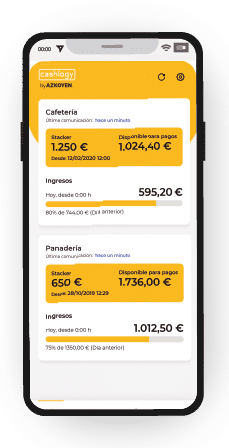 Start now!
You are a few minutes away from starting to save your time.
If you haven't decided yet, you can download our dossier with more information about the application:
Download brochure
Don't wait any longer, go to your smartphone's app store and download the Cashlogy app: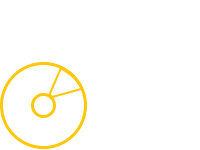 Hardware and connectivity
The most compact solution on the market
Thanks to its horizontal design, Cashlogy reduces the visual impact on your shop counter, creating a more pleasant atmosphere for customers.
Modular construction for easy maintenance and access to key parts
- Folding note recycling module.
- Removable coin recycling module.
Security
2 access levels: cash collection and maintenance. Additional key for the note stacker.
Inteface
USB / RS232.
Connection
110-240v AC 50-60Hz.
Fácil integración con tu software de comercio
- POS 1500 para Windows.
- POS 1500X para todos los sistemas operativos (Linux, Android, iOS, Windows, etc).
- Cashlogy ticket para todos los software de TPV (Windows).
-Cashlogy ticket No integración es compatible con todos los sistema de TPV. (Windows) (sin necesidad de colaboración con la casa de software).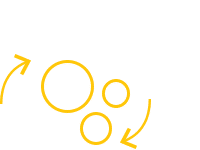 Reciclado de monedas
Denominación moneda
Euro. Para otras denominaciones solicita información.
Aceptación
Granel, hasta 80 monedas mezcladas.
Validación
Desde 1 cént. hasta 2 euros.
Capacidad
2 €: 120 uds.
1 €: 150 uds.
0,50 €: 135 uds.
0,20 €: 190 uds.
0,10 €: 245 uds.
0,05 €: 245 uds.
0,02€: 310 uds.
0,01 €: 390 uds.
Velocidad validación
3,5 monedas/segundo.
Velocidad devolución
Hasta 30 monedas/segundo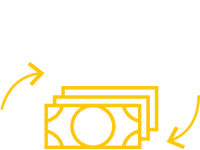 Reciclado de billetes
Aceptación
Unitaria.
Validación
Desde 5 euros hasta 500.
Capacidad
3 unidades recicladoras de 47 billetes cada una. Unidad no recicladora de hasta 500 billetes de 5€ a 500€ (solo recaudación).
Velocidad validación
1 billete/segundo.
Velocidad devolución
1 billete/segundo. Atendido
La más rápida del mercado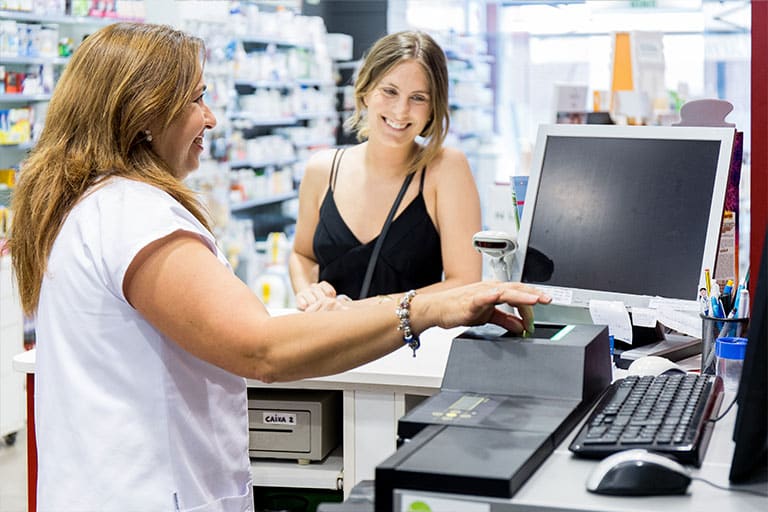 Para aquellos entornos donde se desee controlar Cashlogy por el empleado.
Desatendido
La solución más compacta del mercado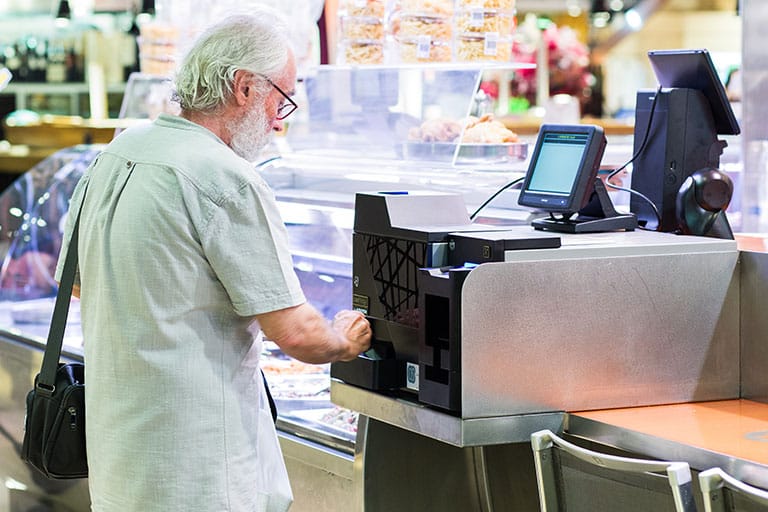 Ideal para entornos donde se manipulan alimentos.
Mixto
La solución más flexible del mercado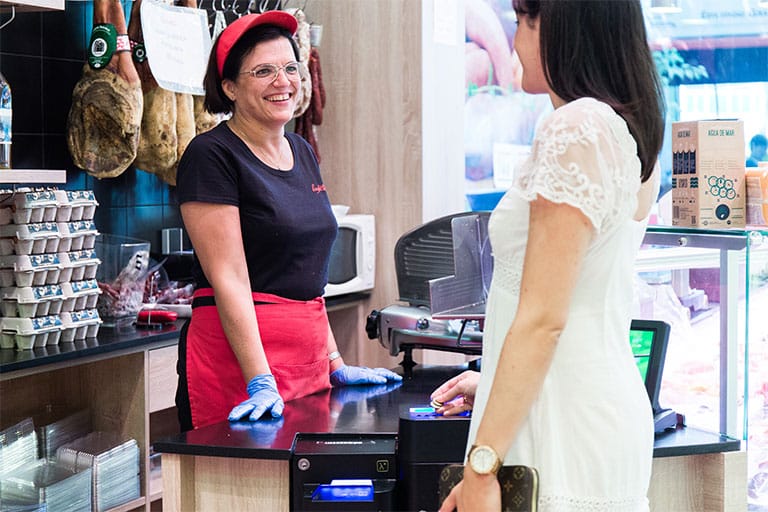 Para entornos donde el cliente final inserta las monedas pero es el empleado el encargado de introducir los billetes.
Opinión de nuestros clientes

Jordi Mas - Propietario de Mas Gourmets
Compré Cashlogy por la rapidez y por la fiabilidad del sistema, además nuestro proveedor de software creyó que era óptimo para nosotros.

La ventaja inmediata de estos sistemas de cobro es la tranquilidad, son mecanismos de control que te permiten evitar posibles errores de cambios de moneda. Al final del día el cuadre de caja ya lo hace la máquina no lo hace el personal de tienda, con lo cual tienes una tranquilidad por parte de la compañía y por parte del equipo humano que es súper positiva, todos contentos.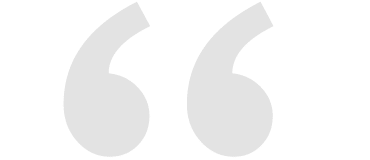 Jaume Escofet - Propiestario Carnicería Escofet
Cashlogy ha supuesto para mi negocio tener seguridad en torno al dinero, y también muy importante, seguridad alimentaria.

Sobretodo me gustaría destacar su velocidad, da cambio rápido, y para nosotros una cosa muy importante tambien es que sea una solución compacta, se integra fácilmente dentro del sitio donde estamos y nos permite utilizar la parte de encima como mostrador, esto no nos lo permiten otras máquinas. Ricardo Suriol - Propietario de Farmacia en Barcelona
Conozco Azkoyen de hace muchos años, es una marca que me ofrecía garantías. Lo que más me gusto de Cashlogy fue su velocidad en la operación de cobro, el sistema de devolución de cambio es muy rápido y la aceptación de monedas y billetes también.

Compré Cashlogy porque no estamos siempre presente en la farmacia y tenemos una alta rotación de personal, por eso necesitamos tener un control de entradas y salidas de cajas, y con con Cashlogy ahorramos tiempo a la hora de controlar el movimiento del dinero en efectivo.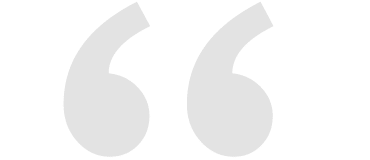 Andrea Carrera - Propietaria tiendas L´Aviram
La tranquilidad y la seguridad es lo más importante en mi negocio. Cashlogy me permite no tener acudir a hacer el arqueo cada día, porque si no puedes no pasa nada, Cashlogy lo hace por tí.

Además el mantenimiento y la operativa del sistema son muy sencillos, ya no tengo que contar miles de monedas y billetes para gestionar mi efectivo. La experiencia está siendo muy positiva. Haz tu pedido o solicita información
¿Tienes dudas?
En este apartado puedes consultar las preguntas más frecuentes que te surgan entorno a Cashlogy o solicitar más información a través de nuestro formulario de contacto.