Cashlogy
A reliable smart technology solution that gives you peace of mind by minimising internal theft which also saves you time by eliminating time-consuming cash balancing.

Cashlogy is the perfect solution for those establishments that want to professionalise their business and offer their customers a modern and simple payment experience.

Please enter your email to access the download link. We will also send you an email with the link:
Why Cashlogy
Cash has always been people's favourite payment method, and it still is today. However, cash management is insecure. Cashlogy is the new point-of -sale cash payment technology that automates all cash management processes and simplifies handling.
Boost your sales with more efficient customer service

Reduce costs and minimise shortfalls

Flexible and easy to use
Cashlogy App
What can you do with the cashlogy app?
See your device's transactions and notifications from anywhere using the Cashlogy app.
Have real time information on your cash and machine status.
Get information and statistics on the till opening and closing balances.
Receive notifications and machine incidents.
Have different roles for information access.
Make time for yourself!
Service included in your Cashlogy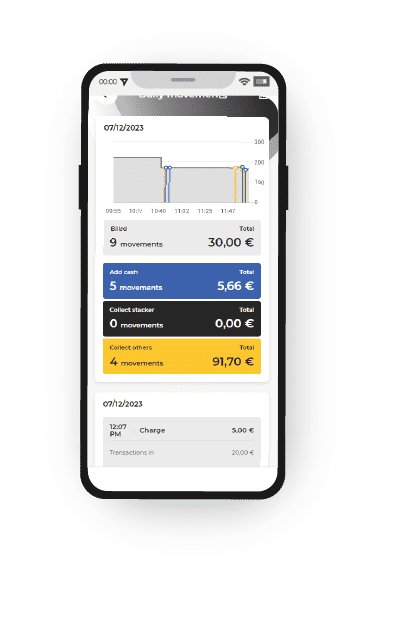 Start now!
You are a few minutes away from starting to save your time.
If you haven't decided yet, you can download our dossier with more information about the application:
Download brochure
Don't wait any longer, go to your smartphone's app store and download the Cashlogy app: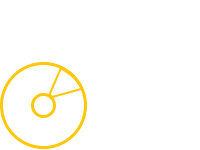 Hardware and connectivity
The most compact solution on the market
Thanks to its horizontal design, Cashlogy reduces the visual impact on your shop counter, creating a more pleasant atmosphere for customers.
Modular construction for easy maintenance and access to key parts
- Folding note recycling module.
- Removable coin recycling module.
Security
2 access levels: cash collection and maintenance. Additional key for the note stacker.
Inteface
USB / RS232.
Connection
110-240v AC 50-60Hz.
Fácil integración con tu software de comercio
- Cashlogy ticket for all POS software. (Windows)
-Cashlogy ticket No integration is compatible with all POS systems. (Windows) (software house collaboration is not needed)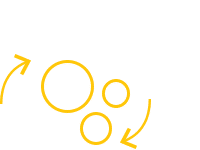 Coin recycling
Coin denomination
Euro. Information for other denominations on request.
Acceptance
Bulk acceptance of up to 80 coins of mixed denomination.
Validation
From 1 cent to 2 euros.
Capacity
2 €: 120 units.
1 €: 150 units.
0,50 €: 135 units.
0,20 €: 190 units.
0,10 €: 245 units.
0,05 €: 245 units.
0,02 €: 310 units.
0,01 €: 390 units.
Validation speed
3.5 coins per second.
Return speed
Up to 30 coins per second.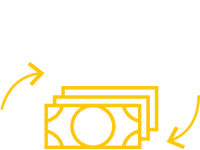 Note recycling
Acceptance
Note-by-note.
Validation
From 5 to 500 euros.
Capacity
3 recycling units, each for 47 banknotes. Non-recycling unit for up to 500 banknotes from 5€ to 500€ (collection only).
Validation speed
1 banknote per second.
Return speed
1 banknote per second. Attended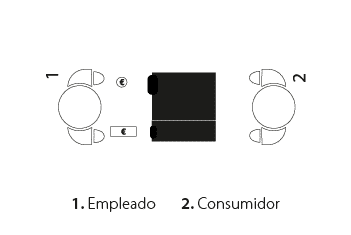 For environments where you want Cashlogy to be used by an employee.
Unattended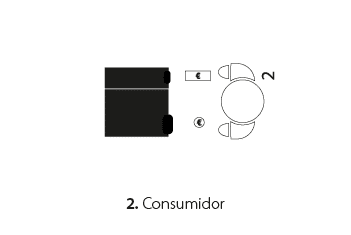 Ideal for environments where food is handled.

Jordi Mas - Owner of Mas Gourmets
I bought Cashlogy for the speed and reliability of the system, plus our software provider thought it was the best one for us.

The immediate advantage of these payment systems is peace of mind, they act as control mechanisms that let you avoid making mistakes when giving change. At the end of the day the cashing up is now done by the machine, not the shop staff, which gives the company and the staff peace of mind which is really positive, everyone is happy.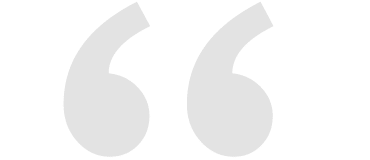 Jaume Escofet - Escofet Butcher's owner
Cashlogy has given my business security regarding money and also, very importantly, food safety.

Above all I would like to emphasise its speed, it gives change quickly and another very important thing for us is that it is a compact solution, easily fitting into the place where we are and it lets us use the part above it as a counter, which other machines don't allow. Ricardo Suriol - Owner of a Chemist in Barcelona
I have know Azkoyen for many years, it is a brand that I feel I can trust. What I liked most about Cashlogy was its speed in the payment process, the system for giving change is very fast as well as the acceptance of coins and notes.

I bought Cashlogy because we are not always there at the chemist and because we have a high staff turnover we need to have control over cash in and out. Cashlogy saves us time when controlling the movement of cash.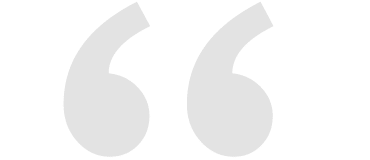 Andrea Carrera - Owner of L´Aviram shops
Peace of mind and security are the most important things in my business. Cashlogy means I don't have to go in to cash up every day because if I can't, it's not a problem, Cashlogy does it for me.

Also, the maintenance and operation of the system are very simple, I don't have to count thousands of coins and banknotes now to manage my cash. It's been a very positive experience. Do you have any questions?
Here you can find answer to your questions or request further information about our cash management solutions.