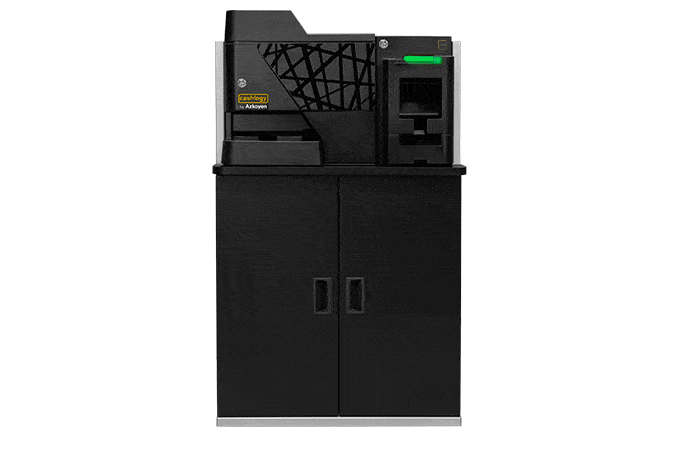 Cashlogy Safe
It is the automated cash control solution for retailers who need greater security at the point of sale.
Why Cashlogy POSafe?
Cashlogy Safe is an automated cash control solution that provides peace of mind to owners, minimising insider theft and coin and note fraud, while reducing cash management time by ensuring faster, error-free cash balancing. It also includes a safe that allows you to store your money securely, thereby reducing the number of trips to the bank.
+Peace of mind:
minimises insider theft and coin and note fraud

+Time:
Faster, error-free cash balancing and less need to always be present at your business

+Security:
Stores banknotes in a UL291 type safe for less frequent cashing-up and optimised visits to the bank.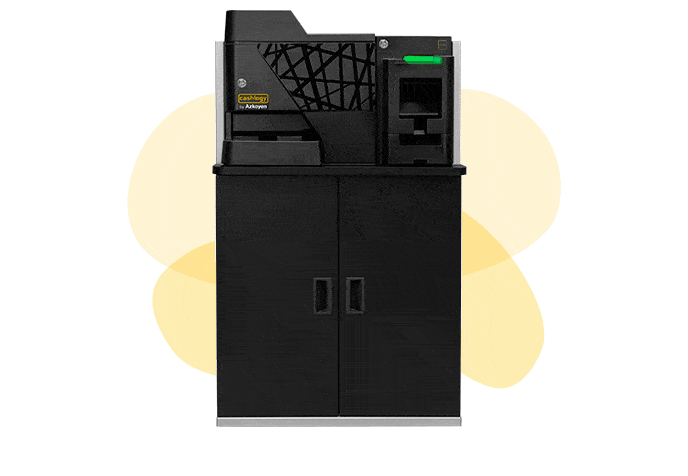 Vídeo
Click on the video to find out why Cashlogy Safe is the perfect solution for those retailers who need more security at the point of sale.

Cashlogy Safe offers the same benefits as the Cashlogy POS 1500 model, more peace of mind and more time, but in addition to that it provides an extra level of security by incorporating a UL291-type safe, the standard used in ATMs in the USA.
App Cashlogy
What can you do with the Cashlogy app?
You will be able to control your business cash, process it and export the data.
Have real-time information on the status of your machine.
Obtain information and statistics on cash opening and closing balances.
Receive notifications and incidents from the machines.
Have different roles for accessing information and traceability by user.
Save time.
Service included in your Cashlogy.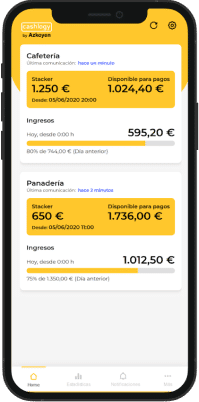 Start now
You are minutes away from starting to save time.
If you haven't decided yet, you can download our dossier with more information about the application:
Download Brochure
Don't wait any longer, go to the app shop on your smartphone and download the Cashlogy app:
Technical description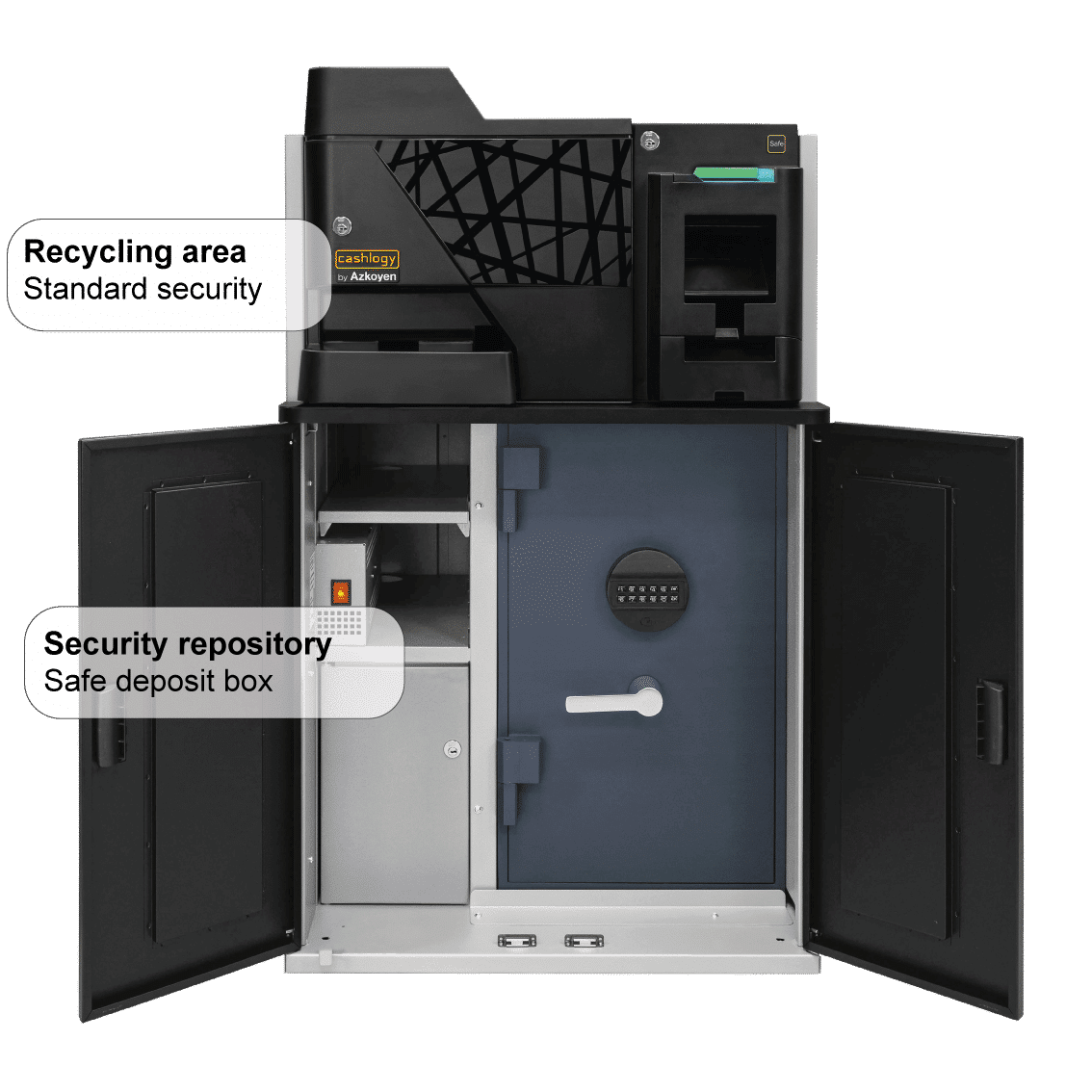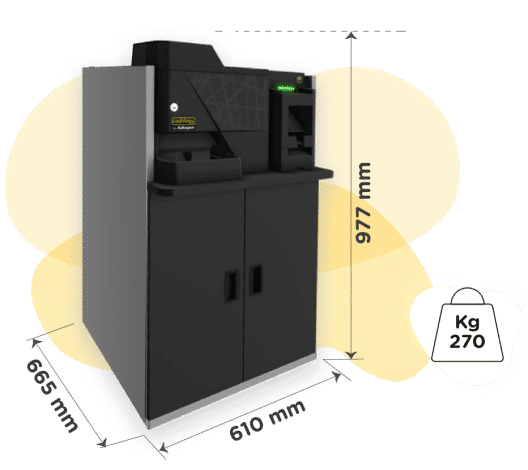 Recycled
Notes
Coins
Acceptance
Single
80 coins
Validation
All
All
Capacity
Recyclers up to 3x50 banknotes
Stacker up to 500 banknotes
1,785 coins
Validation speed
1 banknote/sec.
3.5 coins/sec.
Coin and note return speed
1 banknote/sec.
Up to 30 coins/sec.
Security deposit(It is obligatory to fix Cashlogy Safe to the floor)
| | |
| --- | --- |
| Specifications | |
| Storage | UL-type safe (12 mm thick) |
| Capacity | 5,000 banknotes in a canvas bag |
| Safe opening | Software-controlled (Cashlogy Connector) |
| Safe closure | Electronic security lock |
| Free spaces | 2 free spaces for owner's use including a lockable drawer |
Two different POSafe models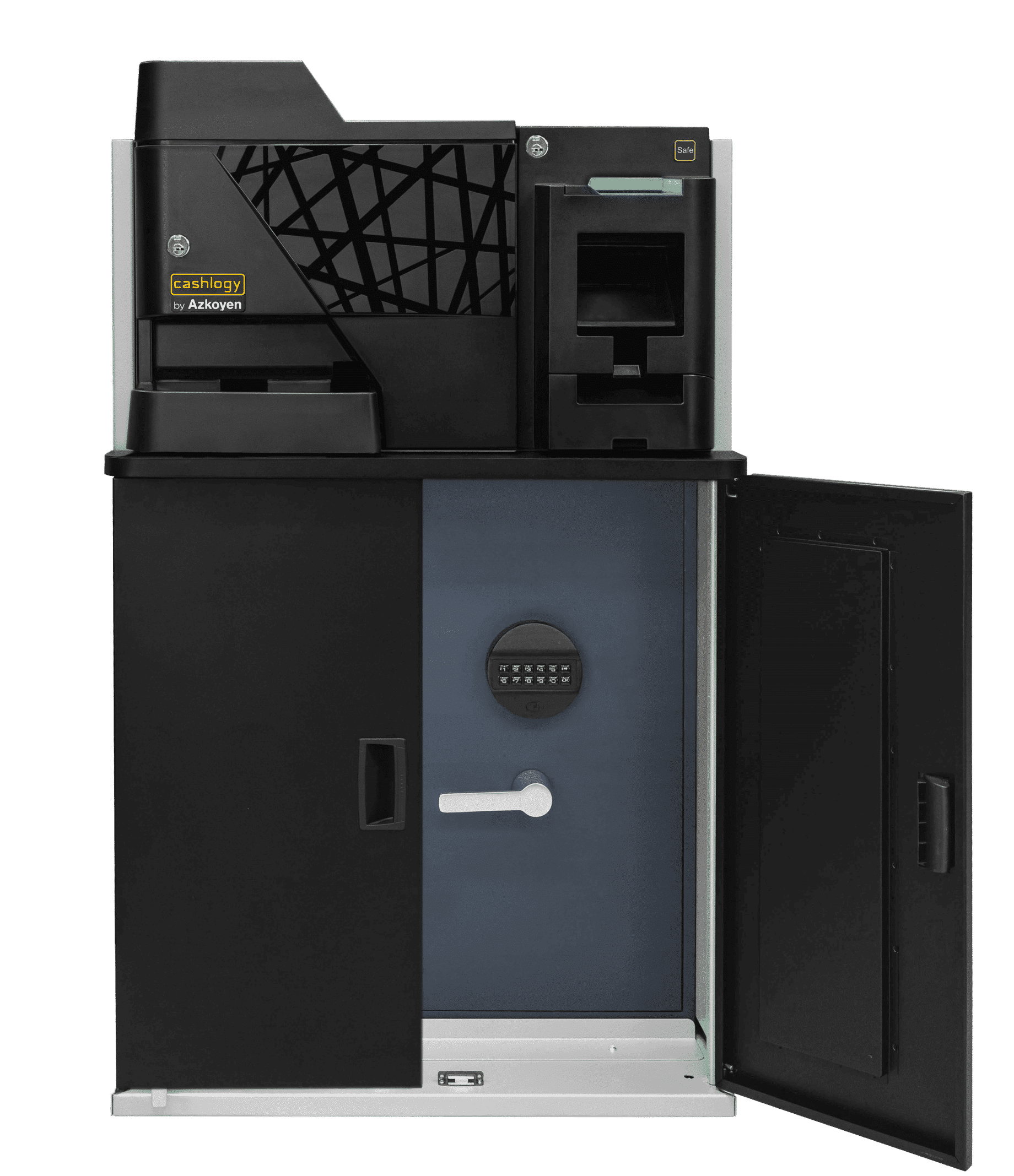 Cashlogy Safe E-Pay
The employee is the one who makes the payment.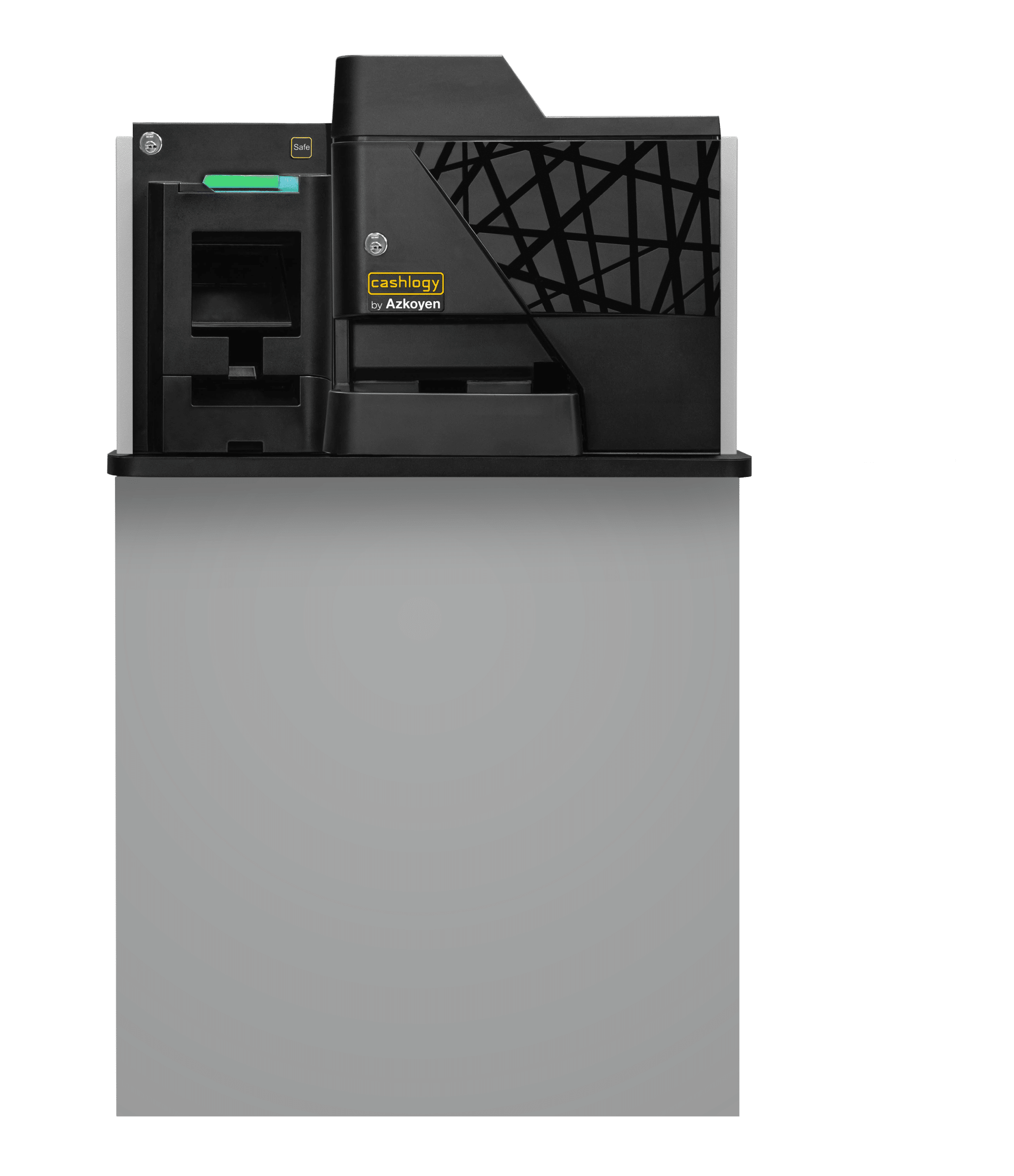 Cashlogy Safe C-Pay
The consumer is the one who makes the payment.
Place your order or request information
Do you have any questions?
In this section you can see the most frequently asked questions about Cashlogy or request more information through our contact form.