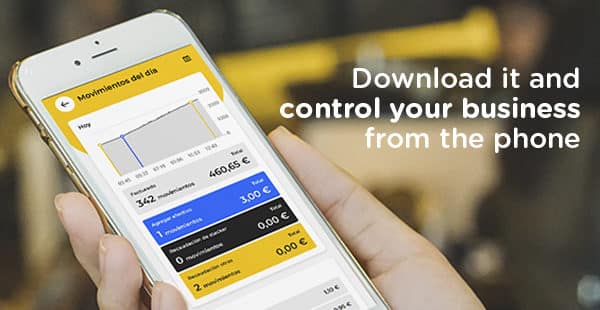 The application provides the owner of an establishment with real-time information on the cash and status of their machine through their mobile device, saving time in their daily activities.
The launch of this new APP is linked to the #Cashlogywithyou campaign to reach out to and support owners and employees who are restarting their businesses once again.
Cashlogy range of cash management machines improves store hygiene, protecting employees and customers with an automated cash management system, with no errors in the change, and with automatic till balancing.
And now, we have launched the Cashlogy App, as part of its #Cashlogywithyou campaign, an application that allows business owners with a Cashlogy machine to have total control of the business's cash from their mobile phones. The application includes features such as coin and banknote stock checking and recording of all the day's transactions.
In addition, it allows users to customize the notifications and alerts required for cash control, as well as to configure the respective roles for access to information and money. If the owner has several machines, the APP allows them all to be controlled at the same time.
The Cashlogy APP thus makes the day-to-day life of business owners easier by saving them time in their daily cash management activities.
And as part of this desire to reach out to and support owners, employees and customers, this new service will be free of charge for those owners who already have Cashlogy and will be included in the purchase of the new machines.